AMANDA WOODWARD « Ultramort » CD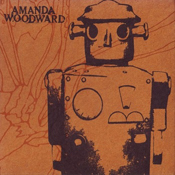 Ref: D03
Format: CD
Release Date: 2002
Engineer: Rodolphe Besnehard
LP version on Chimères
Pressing : 1000 in cardboard gatefold sleeve.
SOLD OUT
Tracklist: 1. Il Nous Reste Les Caillasses    - 2. La Perte – 3. La Poussière Et La Cendre – 4. L'Air Du Temps – 5. Ultramort
The tracks also appear on the Discography CD released by Destructure and Paranoid Records in 2005.
This is the second recording of the band (first was their demo cdr/10″).